Queer Punk Duo PWR BTTM Music Career Ruined Over Accusations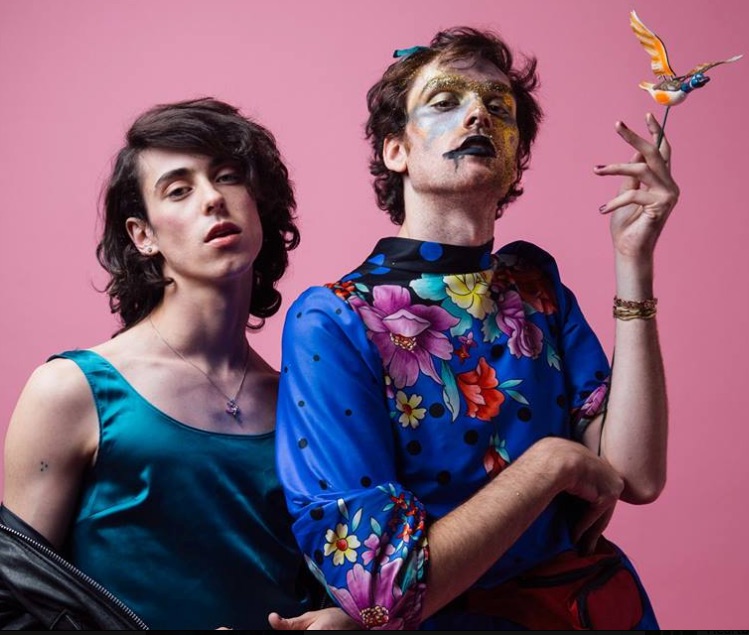 Record sales don't happen without controversy of some kind. Music itself just doesn't sell anymore. People want controversy such as Drake vs. Meek vs. Nicki Minaj vs. Taylor Swift vs. Madonna vs. Lady Gaga. You just have to wonder what is behind every music-related scandal. This one is gathering big steam in the LGBTQ community and does not seem like one that could ever possibly lead to selling more records. Seriously, there are words being thrown around as transmisogynists, transphobes, racists, rapists, etc. This may actually be the most confusing scandal I have tried to follow and it deals with the Queercore duo PWR BTTM.
Here are today's headlines alone:
PWR BTTM's Music Removed From iTunes, Apple Music
PWR BTTM Cancel Tour: Report
PWR BTTM's New Album Pageant No Longer Being Sold By Label
Dramatic Fallout For PWR BTTM After Accusations Of Sexual Misconduct
PWR BTTM is instantly seeing the collapse of their musical career as the allegations that musician and co-founder Ben Hopkins is guilty of sexual abuse has led to the cancellation of their national tour. Hopkins founded the group in 2013 with their Bard College classmate Liv Bruce and the duo quickly connected with the queer rock/punk/queercore/diy music community and snagged indie record deals and tours. Their latest album Pageant was just released on Polyvinyl Records on May 12 and the group looked poised for even greater success with a big tour and festival dates scheduled.
opkins was accused in a post on the closed Facebook group "DIY Chicago" of being " a known sexual predator" who has perpetrated multiple assaults, bullied other people in the queer community, and has made unwanted advances towards underage minors. "U should avoid going to their shows/boycott their music/not allow them in safe spaces," the poster, Kitty Cordero-Colin wrote. "I have personally seen Ben initiate inappropriate sexual contact with people despite several 'nos' and without warning or consent."
As word quickly spread through online communities, both music and queer media outlets began picking up the story and the public outrage led to demands that clubs and venues cancel appearances by PWR BTTM. That public pressure led to the group losing the tour and their record deals.
Jezebel also spoke with "Jen" a woman who claims she was assaulted by Ben Hopkins (who uses they/them pronouns). In an interview with Jezebel, a person they call Jen who wishes to remain anonymous described being assaulted while intoxicated by Hopkins after a PWR BTTM show last year. Jen said she initially thought they seemed "like an okay person… because of what they preach," referring to the band's vocal interest in social justice. After Hopkins took Jen home they allegedly made sexually aggressive advances and started having sex with her without permission while also refusing to wear protection. Later, while she was asleep, Jen said she woke up to Hopkins trying to have sex with her again. Jen also says Hopkins sent her nude photos and assaulted her again, a month after the initial encounter.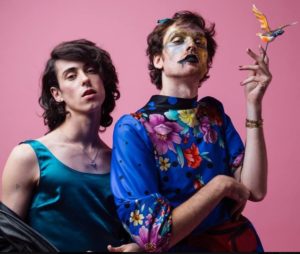 PWR BTTM has denied the accusations and issued a statement last week via their Facebook page:
Unfortunately we live in a culture which trivializes and normalizes violations of consent. There are people who have violated others' consent and do not know. Ben has not been contacted by any survivor(s) of abuse. These allegations are shocking to us and we take them very seriously. Further, the alleged behavior is not representative of who Ben is and the manner in which they try to conduct themselves.
Hopkins landed in hot water last year after a photo surfaced of them at a bench grinning after apparently drawing a swastika in the sand. Hopkins apologized for the incident and blamed it on "youthful" hijinks.

The PWR BTTM scandal is indicative that we live in a time where online social media can play a very powerful role in the success or failure of any one individual. "Hijinks" and accusations can result in careers and lives destroyed even without legal prosecution or court trials.
One commenter said:
Who is this Kitty? I read she liked KKK pages and is trying to take down this band. The problem with sexual abuse is that people try to become popular from people who were actually abused. Accusations are accusations and the innocent are innocent until proven guilty.
Another commenter stated:
They need to make the penalty harsher for those accusing others of sexual assault unless they have proof. Crap like this is why Trump is in office.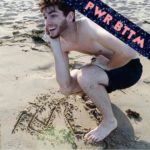 Weston on Facebook said "Are people just forgetting that innocent until proven guilty is a thing? These are allegations, not proven claims. Obviously it'd be really really shitty if this is all true, but some of you in this comments section are treating Ben like he for sure abused people, even though it's not proven and that's a pretty shitty thing to do to someone. I'm also not trying to trivialize victims or their experiences because I recognize the extreme severity of those situations. I think the allegations should be regarded with an objective approach with the concept of innocent until proven in mind at all times until a verdict is reached."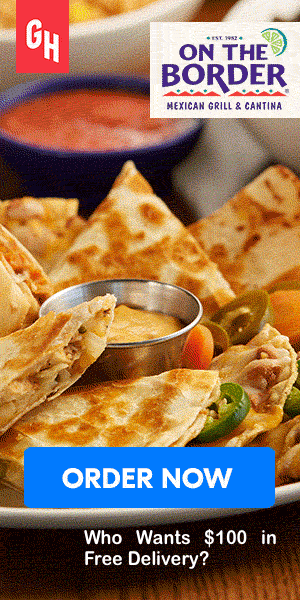 Not really sure what side to take in this queer band battle but it does seem people are taking sides before anyone is proven guilty of any crimes. If they are not guilty they really should sue this Kitty character for defamation. Yes, they did wrong with the swastika imagery they also apologized for it and the people against them are trying to use that image to possibly frame them for sexual assault. Thoughts?