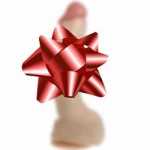 I love Christmas, and loathe it in equal measure simultaneously. I'm one of those guys from a large family, and every year we have those get-togethers where all the expected happens; someone has a blazing row with their partner about their teenager being given a thimble of wine, uncle George has a lengthy discussion with aunt Doris about the destruction of their local pub during the Blitz and whether it happened on a Tuesday or Saturday, and everyone has a very uncomfortable moment when a secret is revealed and you find out that back in 1942 a long passed-on relative was caught in a compromising position with a sailor… all the while I'm thinking up an excuse to get out to have a drink with a friend.
But, there are things I really love about Christmas too, like seeing some of the friends I've missed all year through my lack of FaceBook dedication, the look of joy on a persons face when they open that present and find that first edition book you found for them and they've wanted since they were a spotty teenager with greasy hair nodding along to Nirvana in your bedroom, and the rowdy parties where there is bound to be a really hot guy just desperate for someone to date for just a couple of weeks so he won't have to rely on a previous shag buddy on New Year.
I know you might think I must be really good a buying presents for others now I've mentioned that first edition book, right? Well, that's a rare occurrence, and I maybe get that reaction once over the holiday. Normally I end up buying my friends something pretty predictable and boring.
It's not my fault I cant stand the shopping trips and increasingly buy everything on the internet. I have a phobia of adults dressed as Santa's helpers, and all that cheesy Christmas music playing in all the shops really could lead to a strangling spree with tinsel being the weapon of choice!
So, this year, I think I have decided that all of my friends are getting adult gifts, toys, from one place. That way I can guarantee to shock everyone, and please them all at the same time. I know that although they might go red and make assertions that they would "never use such a thing", they'll be at home that night getting it on with their inanimate object (or, in the case of battery powered devices, very animated!)
I can't really loose with some adult toys, can I?
For Sally, the almost virginal religious and conservative ex-colleague – a Rampant Rabbit.
For Geoff, the straight gym jock who we all have doubts about – an Aneros with some lube.
For Carl, the party animal who gets far too much sex already (and we're all secretly jealous of) – some "Delay" cream.
And for Steven, the handsome college boy just exploring his gay side – a years supply of assorted flavored condoms.
Bring on Christmas, and may it be extremely merry for all! ;)