Chemsex and PNP Sensationalized by The Media?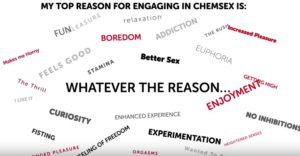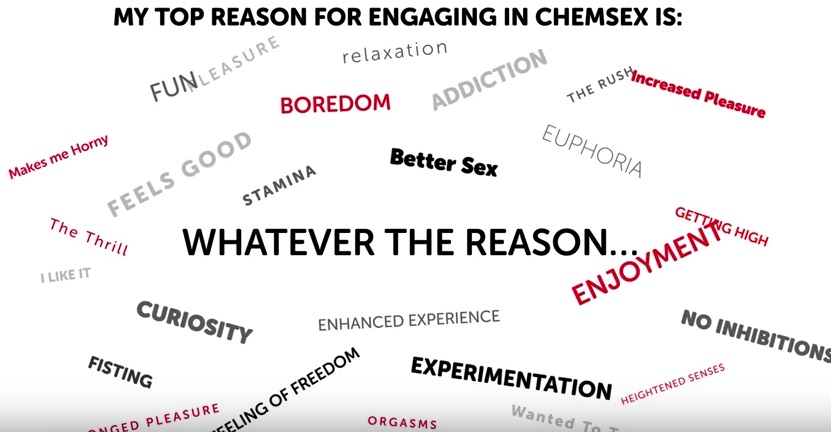 The mainstream media frequently mention drugs as a significant companion to LGBT sex as though members of marginalized communities only pursue intimate encounters when they're high, stoned or otherwise impaired. Some reports go so far as to warn of increased likelihood of HIV infection among those who engage in so-called chemsex.
According to a new study more than 60 percent of gay men said they would not consider engaging in chemsex or PNP "party and play". Only about 39 percent admitted to experimenting with or enjoying the practice. Chemsex seems to be the term in Europe while PNP is the term used in the U.S.
The study which surveyed 22,248 members of popular hookup site Squirt.org studied various things such as the drug of choice and other factors involved. The drug of choice for study participants was crystal meth (36 percent), followed by marijuana (19 percent), cocaine (13 percent), and MDMA, better known as ecstasy (11 percent). It's interesting to note that marijuana is thought of as chemsex in this survey. GHB or as the media loves to call it the "date rape drug" got only 6%. But what about alcohol?
The Most Over-Sensationalized Drug
GHB, or gamma-Hydroxybutyric acid, was first synthesized in 1960 as an anesthetic but soon proved to have a surprisingly varied set of uses. While late-night revelers appreciate the lowered social inhibitions and heightened sex drive, bodybuilders take GHB for its supposed release of human growth hormone, and narcoleptics use an FDA-approved version to get to sleep. Club kids began dabbling in GHB recreationally in the late 1980s, leading the government to list it alongside heroin and LSD as a Schedule I substance in 1990. This is probably the most over-sensationalized drug on the list although it seems to only be used at 6%. Despite the public perception, evidence strongly suggests things such as drink-spiking is not the case in a majority of rape. It would be alcohol blackouts and those are not only mentioned by the media as it's ran by big corporations but it is also not noted in surveys such as this. Currently you can take this in a prescription form for sleep disorder treatment from Jazz Pharmaceuticals.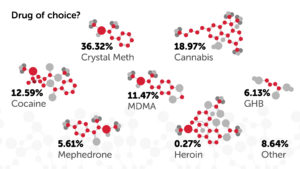 "We wanted to provide our members very important information about chemsex within the gay and bisexual community," said Attila Szatmari, digital business director for Pink Triangle Press, Squirt.org's parent company. "We now have statistics from real people showing infrequent participation in chemsex, not this hyper-usage that seems to be reported in mainstream media."
Squirt.org undertook the survey with the intention of providing a safe place for members to share their experience. One survey section asked members about protection and recollection of their experience. When asked how much they remember from their chemsex encounters, 85.5 percent of respondents said they remembered everything to mostly everything, and 10 percent said they recalled half of their experience. Only 4 percent said they remembered almost nothing. The remaining 0.5 percent recalled nothing of the experience. The survey also showed that during chemsex, 51 percent of men did not use protection during anal sex and 93 percent did not use protection during oral sex.
"Chemsex is something we have to remain vigilant about, but we also have to be wary of drawing simple conclusions without considering the right evidence," Bourne said. "Only a small minority of gay men use drugs on a regular basis, and only a minority of those do so in a sexual context."
The study comes after a survey of about 8,500 gay men by European Centre for Diseases Prevention and Control (ECDC) showed 11 percent of respondents were HIV positive. However, only 51 percent responded to the question about their HIV status. The study was conducted by the ECDC as part of the implementation of treatment with Pre-Exposure Prophylaxis (PrEP), an antiretroviral drug meant to prevent HIV. Squirt.org is a completely uncensored hookup and cruising site for gay, bi and curious men who want to avoid the pitfalls of dating and get right to the sex.