New Connection for Gay Asylum Seekers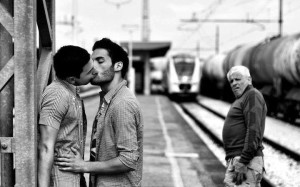 Due to oppressive anti-LGBT laws and social cultures in almost 80 countries, the U.S. is a frequent destination for LGBT individuals fleeing persecution. Are you an asylum seekers arriving in the U.S. or abroad?
The problems facing asylum seekers into the U.S. and How we can help:
You may be without any permanent legal status and are not entitled to a free attorney, leaving you to navigate a foreign legal system without a lawyer. Once an asylum application has been submitted, asylum seekers are prohibited from working in the U.S. for 180 days – a process that often takes much longer. As you can imagine, the challenges associated with moving to a new country without the ability to earn an income makes it hard to meet even the basic human necessities of food and shelter. To help LGBT asylum seekers in the we have made this post to see if we can make connections for you so you do not have to fend for yourself.
Just this year the Supreme Court ensured that all same-sex couples, including binational couples, will have the same rights as everyone else. A big turning point here in the United States and we hope we can match you with the right connection to be apart of this great future.
Fill out the form below and let us know if you are already in the United States or anywhere from Russia to Syria to Iran.
If you are approached by someone seeking asylum because they have been persecuted for their sexual orientation let us talk to them and try to connect them with someone who can help. We are starting a network of people including possible personal connections now that gay marriage is legal here in the U.S. Let us know where they are, who you are or what you think you need for help to get out of living in violence and harassment in your home country.