'Fifty Shades of Grey' star Jamie Dornan (NSFW)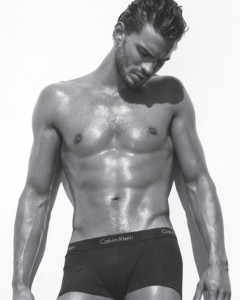 Fifty Shades of Grey will be unleashed into cinemas this Friday (February 13). Just the perfect pre-Valentines day holiday of that unlucky Friday to get a little kink on. Here are Jamie Dornan's hottest moments:
This year more than ever, kink, bondage and BDSM are in the news right along with love, sex and romance, thanks to the release of 50 Shades of Grey. But despite the recent fashionableness of BDSM, the reality is that not everyone feels compelled to push the limits of their pain threshold or explore the darker aspects of their sexual psyche.
Click over here to get a free sample of Astroglide specially made for the popular 50 Shades film.

Are you among the 14% of those who regularly seek out the limits of their physical tolerance for pain or restraint, or part of the 86% of people who are comfortable to simply pursue pleasure in relatively un-kinky avenues?
"50 Shades of Gay" gift ideas from Adam & Eve that LGBTQ couples are sure to love. The Scarlet Couture Collection at adameve.com includes almost a dozen fun items such as the Scarlet Submission Kit and the Scarlet Bedroom Bondage System. 50 Shades is all about fantasy. This Valentine's Day LELO is offering silk blindfolds,scented massage oils to elegant silk cuffs.