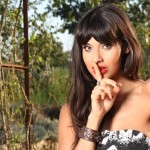 If you're in the UK, there's a chance that there are some really annoying TV shows that you just can't get away from – in fact that's probably true wherever you are! I swear, if I have to see an advert for Desperate Scousewives one more time my TV is going to suffer a fatal incident involving a cup of hot coffee dribbled down the back and a quick flight out of an open window!
But although I find a whole lot of those reality TV shows to be pretty repugnant, the upcoming Playing It Straight has to be one of those that really makes my blood boil.
Now, I have absolutely no doubt that there will be hoards of gay guys watching the show, mainly because it contains a whole lot of camp double entendre's and a lot of barely clothed young men who are mostly gay but don't act it. I have no problem with those little aspects of it, it's the game show style of it that really annoys me.
For those who don't get it, the set up is that there's a relatively empty-headed young woman with far too much makeup and a love of all things expensive, trying to work out which of the guys she's shacked up with is straight. As I understand it, there are eleven guys and Cara, some of the guys are gay, and some are straight (although you have to wonder just how many of those straight guys either lied to get on the show, or are actually bi)
Cara has to work out who is straight and who isn't, through the use of some very humorous and humiliating games. She votes guys out, and if she picks a straight guy at the end they both win 25k. If she picks a gay guy who managed to "Play it Straight" convincingly enough, he walks away with the whole 50k.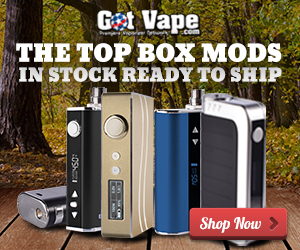 Does all that sound like fun to you?
To me, it reeks of stereotyping, and is actually pretty offensive. The message seems to be that it is better for gay men to conform to masculine stereotypes. If you think I'm overreacting, imagine it in reverse. What if it were called "Playing it Gay" and the straight guys had to convince someone (and the audience) they they are actually gay. Cue camp walks and limp wrists, hours debating Kylie and moments of hasty simulated man sex in random places. Would we accept that as being okay?
I'm gonna climb up on my soapbox here and suggest that this kind of BS is not what people protested for. We're doing a disservice to people who had absolutely no rights and fought for some semblance of equality by turning our lifestyles into a commodity that can be sold for the sake of some cheap laughs. These guys might have noble thoughts about what they're taking part in, but in reality they're selling out. Instead of making sexuality a non-issue (which is how things should be) they're voluntarily allowing themselves to be bought as entertainment for a largely straight audience to mock and laugh at.
Now, I already have some pretty strong views on the likes of the X-Factor and all the other talent shows that are really nothing more than the public humiliating people who should probably be under the care of some psychology professionals, so it's possibly not surprising that I find this to be not my cup of tea. But it does surprise me that there is an audience for such rubbish.
Instead of gaining equality for ourselves and getting the respect we deserve in society, some of us are happy to remain the subjects of ridicule, reminding everyone just how "different" gay people are from the rest.
I'll step down from my soapbox now, and wish you a very Happy New Year! ;)