There is not a lot of good information on an intense topic that needs to be uncovered. That topic is Lesbians or girls kissing. Having been writing for and about adult sites for a few years I was aware that lesbianism falls into two camps: real sites for real lesbian girls and sites that provide girl on girl sex for men. I didn't want to write about the latter and so approached my internet search engine with caution. Having entered 'Lesbians kissing' into the search box I then started one of my link by link explorations of the top ten sites to appear.First up was something I'd never heard of called Bullz-Eye and the page bullz-eye.com/opposite_sex/lesbians.htm Fearing something 'straight' I was actually interested to see that this was more or less a 'sensible' page, although it's definitely a site written for and probably by men. Ignore the text though and check the images, there are some very sensual ones (which is what we are looking for) and some sexy girls from Penthouse locking tongues.
Listed sites two and three were what I'd expected – straight sex sites for frustrated guys but number four threw up a news article. I was starting to enjoy this task! The article (at if you want to read it) concerned a court case between a restaurant in Stockholm, Sweden that was fined 50,000 Krona for throwing a woman out simply because she kissed her girlfriend. Great news for equality and a pie in the face for homophobic Swedish restaurateurs.
Listed link number five also concerned itself with two women being ejected from a restaurant because they were kissing. This article was at gay.netscape.com which looks like a good community based magazine site. From link six I found a great photo of two Chinese lesbians kissing in Tiananmen Square, right under a portrait of Chairman Mao and in front of two guards. This was a post on a blog site, boingboing.net.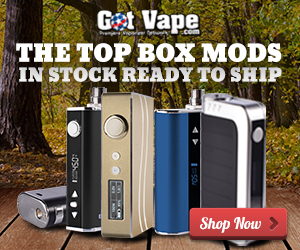 Next up was Jennifer Aniston's nose. What? Well that's what the article was mainly about but there was a discussion about her kiss with Courteney Cox in Dirt. I have to admit it was a pretty short article but a great photo of Jennifer. Next came a link to a similarly themed page; Heather Graham and Bridget Moynahan in the new movie Gray Matters. I haven't seen this movie and don't know much about Heather Graham but here's an insight into what she thought of kissing another woman: "She was a pretty good kisser. The lips are very soft and sweet." (Thanks to egostatic.com)
The next site to come up was definitely a lesbian themed porn site; lesbianlog.com with loads of what appeared to be free galleries featuring two or more sexy girls indulging in Lesbian sex. There were a few men there too but I got the impression that if you were looking for lesbian titillation as either a boy or girl you'd enjoy these pages. There were also links to lesbian e-zines and paysites and of course, lots of lesbian kissing action. Definitely an adult site worth checking out.
Finally on my top ten list was http://www.timekiller.com/index~search~Kiss.htm a long URL but one which led to various articles and video clips of famous women kissing other famous women, (and a lot of other naughty things too.)
So what can I conclude from this brief whiz around the web? I was pleased to see that the sites that came up weren't all dirty old men sites where two girls kissing is treated as titillation only. They were mainly news stories which led me to believe that it's still news for two women to kiss in public, famous or otherwise. Even these days it seems that such an act raises eyebrows, well I never!
What is your favorite lesbian kiss?