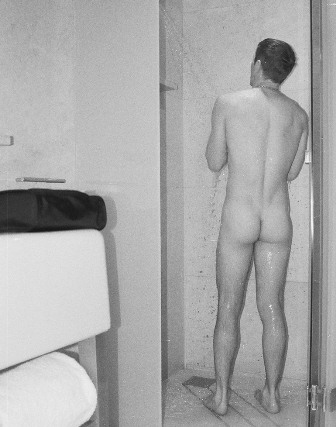 Currently touring with Lady Gaga on the Monster Ball tour are the fabulous Scissor Sisters. If you notice there is one hot shirtless man on stage who strips down to his thong before he leaves stage and you find yourself asking for more of him later. This would be Jake Shears who is currently also promoting a book.
Pictured is an outtake from photographer Tim Hailand's One Day in the Life of Jake Shears photo book of Jake naked in the shower! The book which is out now gives fans a glimpse into the private life of the Scissor Sisters frontman. Jake provides his own text for the book, which also includes a special intro by Elton John and afterword by Kylie Minogue. A portion of proceeds of this book will benefit the Elton John AIDS Foundation.
Other books in Tim Hailand's series include One Day in the Life of Rufus Wainwright and One Day in the Life of Daniel Radcliffe. A press release with more info is attached. All can be purchased at onedayinthelifeof.org.
In addition, Jake and Tim will be doing local book signings of One Day in the Life of Jake Shears together in Los Angeles and Atlanta. Info on the signings can be found below and in the attached invites.
We were lucky enough to get a copy of the backside of Jake Shears nude but you will have to get your own copy of the book to see his front side of the frontman. We know you are dying to see his package!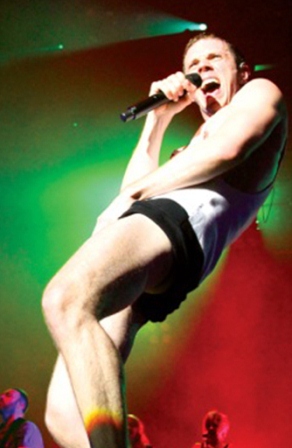 Los Angeles
Sunday, March 27
Bookmarc L.A. – 8407 Melrose Place
4:30pm – 6:00pm

Atlanta
Friday, April 8
Outwrite Bookstore – 991 Piedmont Ave
2:00pm – 3:00pm