Are Men's Rompers Really A Thing?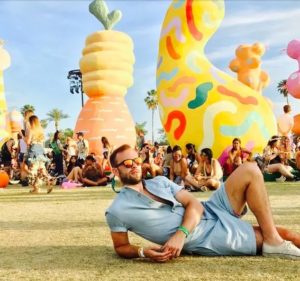 Actually, Yes. The onesies have shortened the fashion to the summer look. Can't you totally see your friends going out to brunch wearing men's rompers? While the romper fashion went viral this week over a fundraiser it's already been a thing on sites such as Asos and even Amazon. Not sure you will see PWR Bttm wearing these but most of the gays on Facebook and Twitter seem to be loving this look.
Check out this ASOS Sleeveless Drop Crotch Short Toweling Onesie.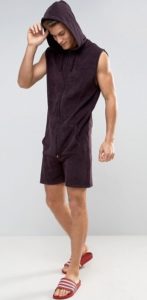 Then if you scroll over to Amazon they have this Ouye Men's Black Short Sleeve Black Zipper Casual Jumpsuit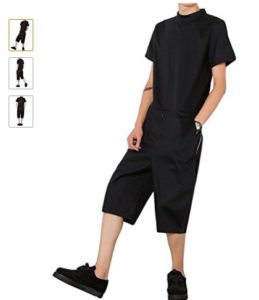 Not sure what to think of this one…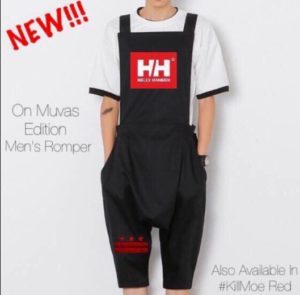 Although you could be late for this fashion as it was sooooo 2016. Asaf Ganot men's spring / summer 2016 runway show unveiled on one of the many catwalks of New York fashion week (NYFW) one of the hottest rompers for men.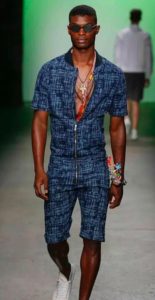 If you want to go a bit on the cheaper side with a more revealing look then check out the Sandbank Men's Sexy One Piece Body Suit on Amazon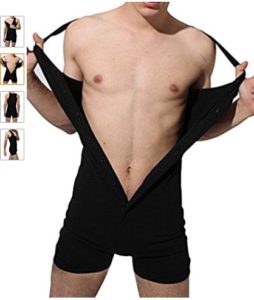 If you wanna go total jail pimp-daddy this white one here is sold out on Revolve Man's website for over $100 but here is the photo: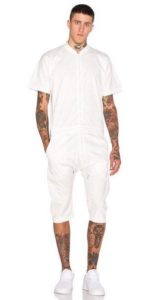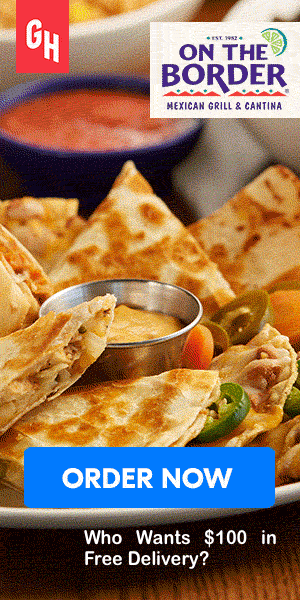 Tell us your favorite #ManRomper below in the comments or would you rather not #Romphim?