Chappy: Just Another Ageist Dating App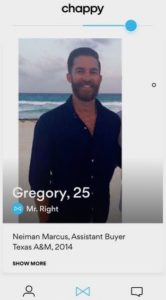 Another dating app for us gays launched this week which has one advantage over some others but mainly disappointed. Ollie Locke, a reality star from the UK's "Made in Chelsea", launched his own dating app for gay men.
He teamed up with the creators of the dating app Bumble to create a new app called 'Chappy'. The app claims to be a "new chapter in gay dating" which will "change up the online dating game for gay and bi men."
Like other apps you can search if you want to look for guys now or for LTR. The "depending on your mood" feature allows you to seek or have an online presence looking for hookups or Long-Term dating. While they display this more predominantly it's a feature in every gay dating app that we have found.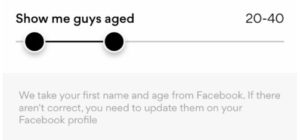 The only significant thing about the app is that Chappy users must be verified via Facebook which is similar to Tinder. This is so users can know exactly who they're talking to and not being catfished. You also cannot have a blank profile picture so the anonymous profiles will not be a thing in this app. The downside is that when you login via Facebook it steals several of your photos and places them on your app without your permission for each individual photo.
It also steals your age information. While you give it permission to access your Facebook profile it takes the age and displays it as big as your name in the profile. This makes it just another ageist dating app. These apps have really been the downfall of people being able to meet anyone who cares for anything other than your age. To display that on the first impression is not what you see when you meet someone at a club or a bar. Why not just put the cock size on there too on the first look of each profile?
Most of the gay dating apps continue in the age discrimination that takes away from real relationships. When people think nothing other than age on the first impression how can a true friendship even begin? The app also only allows two search variants. One on age and another on looking now or LTR. That pretty much makes it one of the worst apps on the market. VGL is also an app that places obnoxiously the age, location, and ethnicity on top of the main photo in this case making the photo obscured. It also seems a bit racist on top of ageist to do that.
Another really concerning thing about this app is it displaying people's work information. It steals this from someone's Facebook page and displays it for the masses to see, hackers to download, and possible governments to use against you. We have to give Kudos to Bumble for investing in the worst dating app for gays ever.
If you wish to get an app less centered on someone's age the Grindr and Hornet apps both allow you to not show that on your profile page. While there are many dating apps for gay men including Growlr, Recon, VGL, Daddyhunt, and Jack'd we still think the best one out there is Hornet if they would get more users and possibly find a better way of verifying users.