Danish scientists say they're "months" away from HIV Cure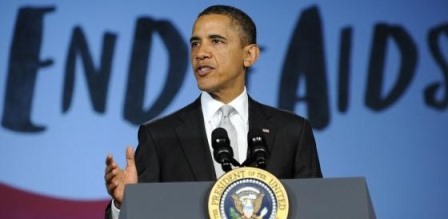 Could scientists be close to a cure for a disease that has killed more than 25 million people since 1981? We realize now it is not a death sentence like it was before but a cure is what we ultimately seek. According to the Daily Telegraph, researchers at Denmark's Aarhus University Hospital believe they are "within months" of a breakthrough that could lead to an affordable cure for the millions of people living with the disease.
There are even some investments to possibly get in on a cure payout. Sangamo BioSciences, Inc. (SGMO: NASDAQ) is a clinical stage biopharmaceutical company is engaged in the research, development and commercialization of zinc finger deoxyribonucleic acid (DNA)-binding proteins (ZFPs), a naturally occurring class of proteins. Its lead ZFP Therapeutic, SB-728-T, a ZFN-modified autologous T-cell product for the treatment of human immunodeficiency virus (HIV)/acquired immune deficiency syndrome (AIDS), is the first therapeutic application of its ZFN technology and is being evaluated in an ongoing Phase 11 and two Phase I/II clinical trials.
But more about the Danish Scientists technique which involves flushing the HIV from "reservoirs" in human DNA to the surface of cells. With the help of a separate vaccine, the human body would then be able to kill the virus with its own immune system. "I am almost certain that we will be successful in releasing the reservoirs of HIV," said Aarhus University research team member Dr Ole Søgaard, who remained optimistic but cautious about the potential results.

"The challenge will be getting the patients' immune system to recognise the virus and destroy it. This depends on the strength and sensitivity of individual immune systems," he added. So far, the technique has only been successful on human cells in a laboratory, but 15 patients with HIV are currently participating in trials funded by $2 million from the Danish Research Council.
The welcome news is part of a recent string of successes in HIV/AIDS research. In January, Australian scientists said they had discovered a strategy that could make the virus "self-destruct." In March, U.S. researchers at Johns Hopkins "functionally cured" a baby with HIV by pumping the infant with antivirals immediately after birth.