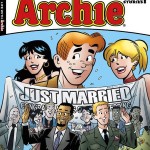 Don't you just love a good rumble?
Although, I have to confess that I was really considering not adding this post about One Million Moms at all, it feels somehow wrong to even recognize their existence, as if I'm somehow validating their right to be… well… a group of hate-filled religious extremists, I guess!
Yes, the American Family Associations nastiest splinter group is back in the spotlight again, and from the people who brought you the attack on Home Depot for supporting Gay Pride, the scatter-brained attack against GLEE, and their "boycott" of almost every brand seen in any ad break for any program they think is "Trashy", they're now 'going after' Toys 'R' Us!
Aside from pointing out that they watch far too much TV (that's those right-wing Christian stay-at-home moms for you. If they're not out in the woods shooting Deer they're sat on their ass eating cookies, getting fat and finding anything they can to scream at the world about) I thought it would be fun to show you how the most vociferous people who claim to be "freedom-loving" and "Christian" are often anything but.
Let me tell you about this latest battle in their imagined "culture war" (yes, that's what they think they're taking part in, bless them).
So we'll start back when they decided to attack JC Penny for bringing Ellen Degeneres in to represent their brand.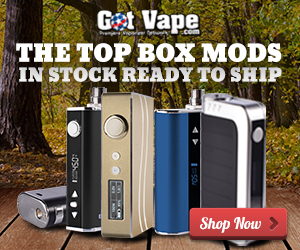 Of course, as shoppers – and right-wing Christian religious extremists – they love shopping, ironically that's something they have in common with us! So when JC Penny asked the gorgeous, funny, smart and well adjusted Ellen Degeneres to become their spokeswoman (can you tell I'm a fan?) the One Million Moms crazies realized that they had nothing in common with this personality. I think that's what it comes down to really. It seems that all the people they attack are actually intelligent, well-rounded, mentally stable modern people, and that's totally the opposite of what OMM is about!
So, the OMM extremists demanded that JC Penny remove Ellen as their spokesperson, and they issued their demand with the threat that JC Penny would loose customers if they did not comply with their demands. Of course, OMM didn't consider that they are actually running far short of being one million, they're more like 20,000 (and even that is a very generous guess). In reality the OMM group is likely no larger than your average knitting club in Texas.
They often make claims that their "pressure" on companies has resulted in success, when in fact they neglect that advertising across all industries has become extremely limited due to the financial crisis. It's actually quite funny to see companies complying with their demands on the face of it, just to placate them. But I do wish these companies would be honest and say "we couldn't give a crap about your unreasonable demands, we cut the ads for budget reasons and not because you threatened us!"
What this fanatical group also underestimated, is that you need to have public support for a boycott of any large company, and the numbers supporting Ellen and JC Penny far outweighs the number of fanatics demanding this change. One look at their little social network shows that they barely have 2000 members – I have more people following me on another blog. Maybe that's why thousands of FaceBook pages sprang up within hours of the demand being made public, all supporting Ellen and JC Penny, and all heaping insult on the OMM mentalists. Perhaps that's also why the One Million Moms own FaceBook page is constantly under attack from others who would like to stop their hate for good?